Disclosure:

Links in this post may be to our affiliates; sales through affiliate links may benefit this site. Please help support this website by patronizing Amazon. It won't cost you anything extra.

The BMCC has a Canon EF mount with electronic iris control. It can also take Canon EF-S lenses, as confirmed by John Brawley here. Theoretically, you can mount any lens that can be adapted to the EF mount – like Nikon or Leica R glass. However, I'm not sure how well they'll play with the internal electronics of the BMCC.


For all intents and purposes I figure the crop factor (35mm equivalent) of the BMCC is 2.3x. As you can see, it's a tiny sensor when compared to Super35, and you won't get the same DOF characteristics with similar lenses.

A lot of people are complaining about BMD's decision to go with the EF mount for such a small sensor. The widest non-distorted lens for the EF mount is the Sigma 8-16mm f/4.5-5.6 DC HSM FLD AF
, which at the wide end is about 19 mm in a 35mm equivalent FOV.

The thing is, even regular B4 bayonet lens or C-mount lens goes only as wide as about 8 mm on average, and the really wide ones (4 to 5 mm or so) are so expensive one is better off shooting with a Red Epic. Also don't forget that the electronics on these lenses might not work as required, and a good lens mount adapter, like this one from MTF, isn't cheap either.

The 'problem' is not the mount, but the sensor.

The lenses for the BMCC must resolve at least 50 lp/mm in practical terms – that's a high quality lens indeed. Luckily, most good EF lenses resolve that much in the central portion, which is the area of the sensor. You don't have to worry much about corner distortion or vignetting.

LENSES

Update 10th September 2012:

The BMCC has two cameras, one in the EF mount and another in the MTF mount. My lens suggestions for the MTF mount are at the end of this article.

Here are my lens recommendations for the BMCC on the EF mount:
Notes:
Where two prime lenses with the same focal lengths are mentioned, the more expensive one is better for follow focus gears.
When I say 35mm equivalent, I mean 35mm full frame equivalent, and not Super35 or APS-C equivalent – unless otherwise mentioned.
Wide Angle Lenses
Oh you see, there is an option for an ultra-wide lens:

Sunex SuperFisheye 5.6mm f/5.6



This lens is a 13 mm equivalent but after dewarping I'd say it might be more in the range of a 15mm. The Sunex lens come free with a Dewarper plug-in to correct the distortion.
The Sunex lens has an image circle of about 14.5mm, just short of the horizontal width of the sensor, so you can't use the image without correcting it. Obviously there's an image quality loss in the correction, but for those situations where it's bright and sunny and you need a grand establishing shot, you have something you can work with.

Tokina 11-16mm f/2.8 AT-X116 Pro DX



For 'regular' wide angle work, I don't think there's a better option than the Tokina 11-16mm, which gives a 35mm equivalent range of 25-37mm at a very usable f/2.8.

If you really want an expensive prime, then this won't disappoint:

Zeiss Distagon T* 15mm f/2.8 ZE (35mm equivalent)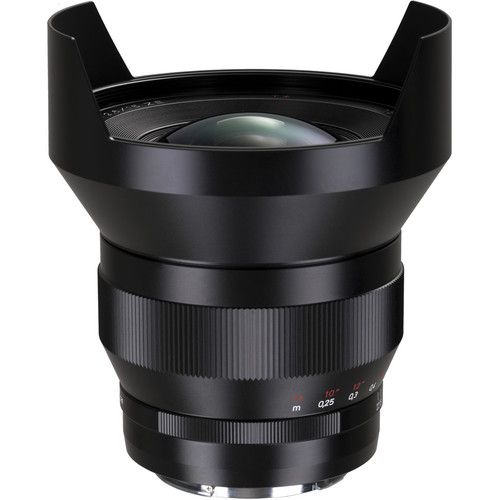 Zeiss Compact Prime CP.2 Set
For those wanting the ultimate quality that can be used with professional follow-focus systems, I recommend Zeiss CP.2 Lenses.

Zeiss Custom 7-Lens Compact Prime CP.2 Set (EF Mount)
The kit includes the 18mm f/3.6 T, 21mm/T2.9, 25mm/T2.9, 28mm/T2.1, 35mm/T2.1, 50mm/T2.1, and 85mm/T2.1. The image quality of these lenses are on par with the 'normal' Zeiss ZE lenses mentioned earlier, but they come in rugged bodies that are custom-made for heavy duty film and video work.

Once you've used them, there's no going back.

You might want to know why I haven't mentioned Nikon or Leica R glass. As far as I know, the performance differences of 35mm SLR lenses are only visible when used with sensors that demand that level of resolution, color or depth of field. Most of these differences vanish with sensors like the one BMCC has.

If you do have any of these lenses, there's nothing wrong in getting adapters for the EF mount and using them instead.

FILTERS

Filters are usually pieces of glass that manipulate the image before they hit the lens. Some cameras have ND filters after the lens, and most sensors have color filter arrays, etc. I use the term to signify a device that can be removed by the professional and used when necessary.

For our purposes, filters can be divided into two major groups – those that screw directly on to the lenses, and those that are used on matte boxes. The problem with screw-filters are that you'll have to buy different filters for each lens filter thread. E.g., the Canon EF 24-70mm f/2.8L USM
has an 82mm filter size while the Canon EF 70-200mm f/2.8L IS II USM
has a 77mm filter size. The most common size is 77mm, but before buying, check the filters to see if they are compatible with the lens or matte box you have chosen.

Filters can do many things, but for the purposes of this guide, I'll stick to four major types:
UV Filter
Polarising Filter
Neutral Density (ND) Filter
Diffusion Filter

Considerations for professional use:
Metal construction
Uncompromising optical quality
Constant performance, no vignetting
Negligible difference between different samples of the same glass
Easily available
Scratch, water and dirt resistant if possible

Here are my suggestions for various filters. I list both screw mounted (mainly 77mm filter size) and 4″ x 4″ matte box mounted filters.
UV Filters
There's no real harm in leaving a UV filter on your lens forever, as long as you remove it for cleaning once in while. If you don't, the UV filter might get stuck onto the lens. The Tiffen 77mm UV Protection Filter
is a great all-rounder. But the best is:

B+W 77mm UV Filter
Polarizing Filters
There are two kinds of polarizing filters – Linear and Circular. Both of them do these things:
Remove reflections from surfaces like water, mirrors, etc
Take the gloss off shiny surfaces
Increase color saturation

I'll keep it simple – stick to circular polarizers for the BMCC. They do everything linear polarizers do, and they are not hard on your camera's meter.

Here are my choices:

B+W 77mm Kaesemann Circular Polarizer
Schneider Optics 4″x 4″ True-Pol Circular Polarizer
Neutral Density Filters
These work like sunglasses. They cut light. For outdoor video they are almost a necessity. There are three broad classes:
Split or Graduated ND filters

Fixed value ND filters offer the greatest precision, with the downside that you'll need many filters to cover all scenarios.

Tiffen 77mm Neutral Density 0.9 Filter
For Matte boxes, try: Schneider Optics 4″x 4″ ND 0.3, Neutral Density Filter
Variable ND filters often cover a range, but a limited range. If you're going for this kind of filter, get the best. You change the density by rotating the filter. Try: Singh-Ray Vari-ND Variable Neutral Density Filter
As you may have realized, 4″ x 4″ variable ND filters are not a good idea!

Split or Graduated filters are ND filters with the ND over a limited area only, like if you want to stop down only the sky, for example.

B+W 77mm Grad ND Filter
For Matte boxes, try:

Schneider Optics 4″x 4″ Neutral Density ND 0.9, Soft Edge Graduated Filter
Filters obviously form an integral part of any videographer's or cinematographer's arsenal of tools. It's so much easier and cheaper to get certain effects on camera rather than in a color grading suite – and not to mention more artistically satisfying!

MISCELLANEOUS ACCESSORIES
Lens Hoods
Lens hoods cut out flare. When not using matte boxes, when shooting with lights indoors or when shooting facing the sun outdoors, it is always a good idea to use lens hoods. A lot of the time, lens flare is hard to detect on a small LCD screen or viewfinder, and flare means a low contrast image.

Different focal lengths and camera lenses have different kinds of hoods. Stick to the one the manufacturer recommends.
Lens and Body Caps
There are two types: Front and Rear caps. You might be surprised how many people forget this while packing gear. Those who don't forget usually lose them! Make a habit of always storing lenses with their caps on either end and you should be okay.

Lens Caps

The BMCC comes with a turret mount cap – but what if you lose it? I don't see BMD selling mount caps as a standalone item. Hopefully, these should fit:

Body Caps
Lens suggestions for the MTF Mount

Unfortunately, no electronic information is passed via the MTF lens to the camera, at least at the time of this update. This means manual focus and manual iris control only – not that that's a bad thing for video!

Important:

The BMCC sensor is too big for C-mount, Super 16mm, 16mm, 2/3″ CCD, 1/2″ CCD and 1/3″ CCD lenses – most of these lenses will vignette (have black borders). You might find a 'freak' lens that has a large enough image circle but I'd say that's a long shot.

Having said that, the BMCC is a 2.5K camera, and by using Super 16 lenses, you could crop the image to a 2K or 1080p format. I will not be covering this 'workaround' but the possibility exists nonetheless, and there are videos out there like this one that shows you how.

MFT manual lenses have two advantages:
These lenses tend to go a stop higher than EF lenses at the wider end.
These lenses also tend to be much smaller and lighter.

To some, these advantages might be worth the investment.

Wide Angle

This is where it gets frustrating. We actually have a rectilinear lens that goes all the way down to 7mm (16mm equivalent on a 35mm FF camera). Unfortunately – it doesn't have a manual iris ring, and WILL NOT WORK with a 'dumb' MTF mount. If at all the BMCC has a future firmware or mount update that allows lens control, this lens might be on the top of everyone's wide angle list:

Panasonic 7-14mm f/4.0
Otherwise, it looks like we're stuck with a fisheye lens here as well:

Rokinon 7.5mm F3.5 UMC Fisheye Lens
Since this lens is made for the MFT mount, the distortion might be worse and harder to correct than the Sunex 5.6mm lens I'd recommended for the EF mount. I'm sure we'll have a few tests out soon.

Here are two wide angle gems:

Olympus M. Zuiko Digital ED 12mm f/2.0
A cheaper but equally good alternative:

SLR Magic HyperPrime Cine 12mm T/1.6
Mid Range

Mid range and long range lenses are where MFT really shines – small and light, and even wider apertures! Here are my top picks:

For 40mm equivalent:

Voigtlander Nokton 17.5 mm f/0.95
For 58mm equivalent:

Voigtlander 25mm f/0.95 Nokton
For 80mm equivalent:

Voigtlander Ultron 35mm f/1.7
Of course, Zeiss CP.2 lenses come in the MFT mount as well, if that is the direction you're heading towards.

There is also an excellent but expensive zoom option:

Zeiss LWZ.2 15.5-45/T2.6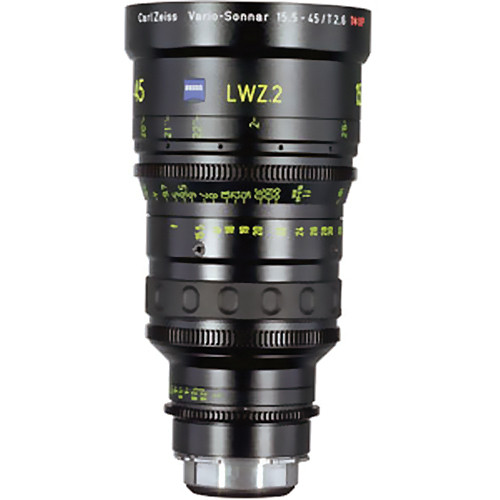 Most most users, this mid-range zoom should be okay:

Panasonic 14-150mm f/3.5-5.6 OIS
Note: It might need an adapter to work on the MFT format.

One last suggestion (this one is going to flip your mind):

Leica Tri-Elmar-M 16-18-21mm f/4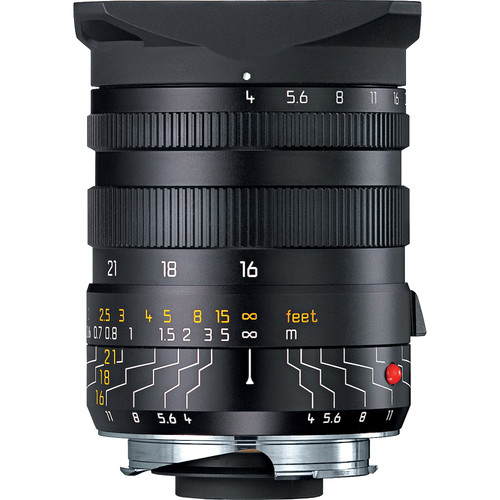 Obviously you'll need an M-mount adapter like this one to go with it.

Telephoto

An excellent prime lens that'll give you about 115mm equivalent is:

SLR Magic Noktor 50mm f/0.95
And now that we're into M-mount territory, it doesn't get better than these two:

Leica 90mm / f2.5
Leica 135mm f/3.4
The beauty of the MFT is it can take many kinds of lenses with adapters. There are excellent choices available, including the ones on the EF mount listed earlier, that can be adapted. You'll find many old world manual lenses, each with its own charms and quirks.

For an excellent old-world zoom lens, I highly recommend:

Vivitar series 1 70-210mm f/3.5
You'll need an adapter like this one.

We've covered a lot! In Part 3 I'll cover matte boxes and follow focus systems.

Next: Part 3: Matteboxes and Follow Focus
Part 1: Ergonomics, Dimensions and Connectors
If this primer helped you, please buy me a
Please share this primer with your friends: