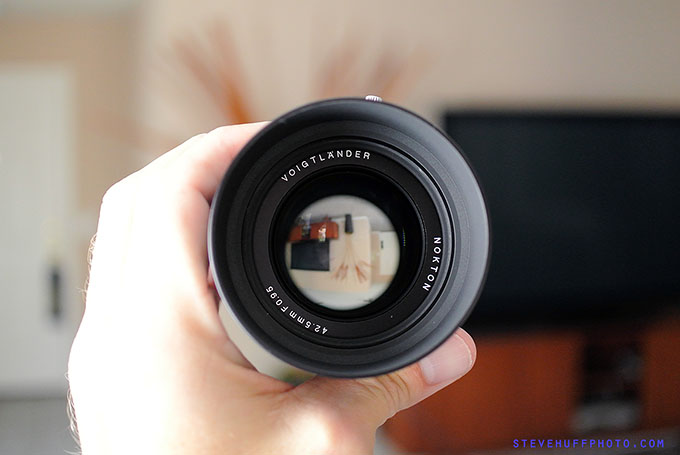 Steve Huff has written a detailed review of the new Voigtlander 42.5mm f/0.95 lens for the Micro Four Thirds camera – which can be a great addition to the Blackmagic Pocket Camera:
As for today..for now..and for right here and right now I am sitting here looking at snapshots I took with this $999 lens and $999 camera body. A $2000 combo and I have to say it is walking a line that used to be reserved for megabuck systems.

…
There is a downside though. While you can get a nice 3D feel and subject separation with these lenses on a Micro 4/3body, as I stated earlier they are HEAVY and LARGE. Over time they can get cumbersome and remember, these lenses are manual focus only. No blazing auto focus here :)
How well does it perform? Does it really give great bokeh? Read the full review here.