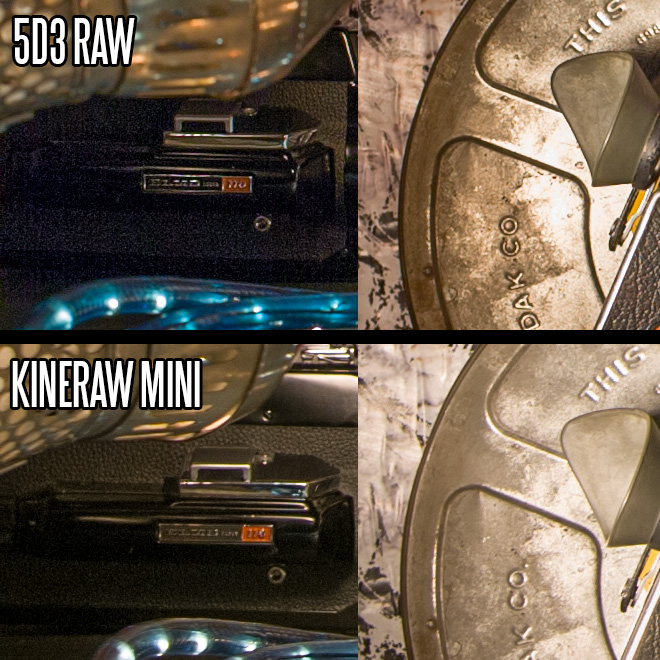 Andrew Reid compares the Canon 5D Mark III Magic Lantern RAW footage with the KineRAW MINI 2K camera:
The €3199 KineRAW MINI is the latest affordable raw cinema camera to be released. Featuring a 4K Super 35mm sensor it is a rival to the Blackmagic Production Camera and an alternative to shooting raw on the 5D Mark III with Magic Lantern. It shoots 2K / 1080p Cinema DNG uncompressed raw internally.

On paper they're pretty similar cameras for raw video –

Both shoot uncompressed raw
5D Mark III is 1080p / MINI is 2K and 1080p
5D Mark III dynamic range is 11.5 stops / MINI is 13 stops

I do indeed find the KineRAW Mini has around 1.5 stop more usable dynamic range than the 5D Mark III. When exposed identically with the test scene, highlights are handled better on the MINI. Highlights clip earlier on the 5D Mark III.

However since the 5D Mark III has a very clean sensor with little noise, you can lift the shadows a bit further before noise creeps in. Not 1.5 stops further though.
He tests for resolution, dynamic range, noise, color, etc. Read the full report here.