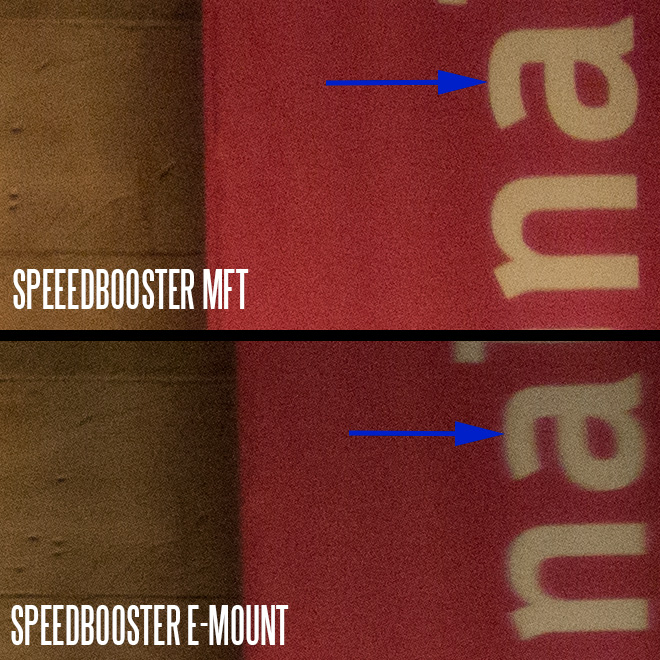 Andrew Reid
has written up a review of the Metabones Speed Booster for Micro Four Thirds.
I was provided with three Speed Boosters for Micro Four Thirds to try – the Leica R, Nikon G and Contax Yashica mount versions.
One of the comparisons most people will make is how it performs against the E-mount version. In Andrew's words:
Although full frame lenses are generally not sharp in the corners on an actual full frame camera the E-mount Speed Booster did make the problem worse, so it's great to see better corner and edge sharpness here.
It's not difficult to see the utility in a Speed Booster:
Along with the wider field of view (very useful with lenses such as the Tokina 11-16mm F2.8) you get a shallower depth of field when shooting wide open, compared to without the Speed Booster.

Lenses like the Sigma 18-35mm F1.8 will become equivalent to a Panasonic lens with the specs as follows… Brace yourself…

14-25mm F1.2!
The only question that remains is, do the shots look good enough to be worth the $399 (Leica-R version) to $429 (Nikon G version)? Judge for yourself:
Read the full review here to know what conclusion Andrew came to.