In this part I'll cover audio gear, recorders, microphones, headphones, cables and mixers for the Nikon D800
and Nikon D800E
.
Disclosure: Links in this post may be to our affiliates; sales through affiliate links may benefit this site. Please help support this website by patronizing Amazon. It won't cost you anything extra.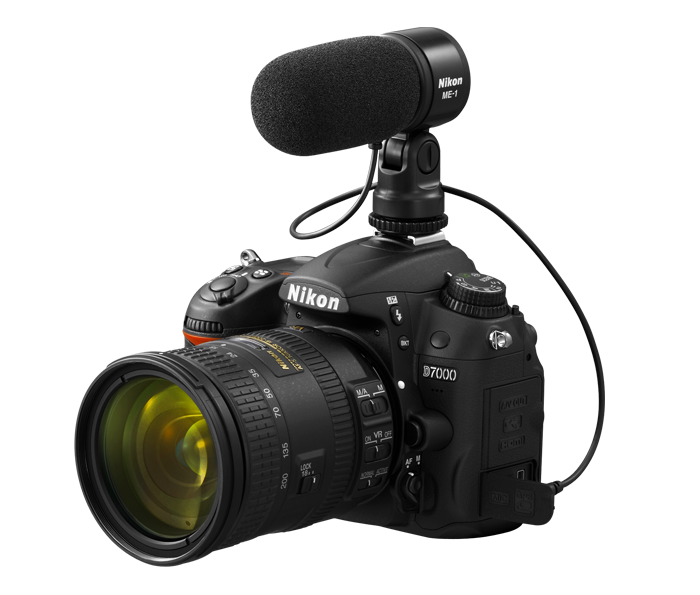 The Nikon D800
and Nikon D800E
has an in-built mono microphone and mono speaker – both of which are perfect for unimportant home movies.
The Nikon D800
and Nikon D800E
also has two 3.5mm stereo jacks – one for audio monitoring and the other to connect to an external microphone. Internally, the Nikon D800
and Nikon D800E
records supposedly uncompressed Linear PCM 16-bit sampled at 48Khz stereo (2 channels). This is a bit rate of 1577 kbps, approximately. I'll call this mode level one, which is a very respectable recording format in theory, except in practice its quality leaves a lot to be desired.
An external audio recorder would be level two. What's so special about an external audio recorder? It records at a better format, uncompressed, has more microphone and preamp options, etc. This method is great for corporate videos, weddings, short films, etc that require great audio quality but don't have complicated audio production workflows or delivery formats.
Level three is recording audio separately, with no relation to the camera. This is the only way to get the best audio quality – perfect for broadcast and feature film work. Your hands aren't tied here, and this setup gives as much creative freedom to a sound recordist as the camera does to a DP. If I had a choice, I'd always choose level three.
LEVEL ONE
If you're stuck for cash or don't care much for audio, you'll be happy with level one. To get the best out of this range try this microphone:
For audio monitoring, this should do:
The camera has internal levels control (primitive, and not variable while recording) for recording while in live view and also for monitoring.
LEVEL TWO
Audio tends to get better the longer you stay in analog mode. That includes using microphones with XLR outputs – which means using recorders with XLR inputs and special controls.
Recorder, Preamp and basic Mixer
This little baby is all rolled into one, and is my choice:
Microphones
You can go two ways here: shotgun and lavalier. I prefer shotguns for their excellent sound quality. For corporate work, interviews, etc., where capturing room tone isn't a big deal, and heavy mixing isn't expected, lavaliers are perfect. Shotguns have one disadvantage – you need a boom operator to really take advantage of it. Not many productions can afford an extra person for that purpose alone.
My favorite shotgun microphone, the one I own and use, is:
Sennheiser ME66 Professional Shotgun Microphone with K6 Dual Powerd Module
Obviously, you'll need a microphone cage, holder, windjammer and boom pole:
If going lavalier, try to go wireless. My choice is:
XLR cables
Use only the best quality, and choose your length wisely based on your requirements:
Adapters
If you plan on using your recorder only as a preamp, or you run out of batteries and want to record directly to the camera, you'll need XLR to 3.5mm adapters:
I recommend the same headphones as in level one.
LEVEL THREE
One could argue that level two is recording independently of camera. But level three is something else. This is to audio what camera and lenses are to video. This is you telling your audio guy that you trust and want his creative juices, and you are willing to let him take total control.
This is what I would recommend for such a shoot:
Slate/Clapper
Now you know you're in the big leagues.
Recorder
This is the audio engineer's camera, so to speak. Only the best will do. This will give you four track recording:
A portable backup:
Mixer
To make use of four track recording, you'll need a mixer that is up to the task:
Microphones
Shotgun, the reigning world champion:
Don't forget to add the K-tek boom kit listed in level three. These are a perfect match!
Wireless Lavalier (You might need at least 2 or 3 kits):
Headphones
Racks/Carts
See, by the time you rig your audio gear, you'll need a cart. You can set it up with rack mounted units, like those used in servers, or any other way you like.
This is what a full production audio cart might look like (Mark LeBlanc's setup, click here for his gear list and to contact him):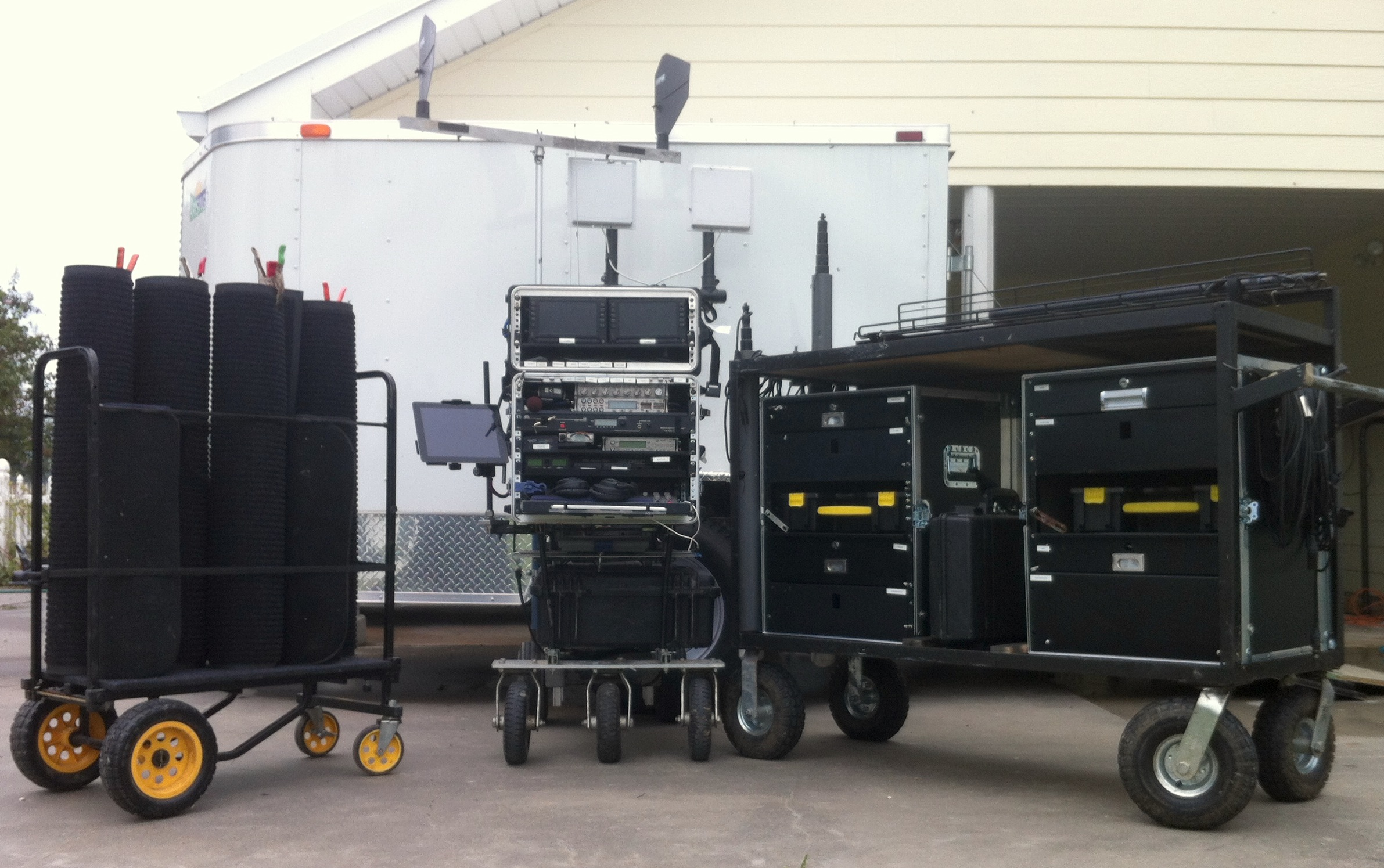 You know your audio is on par with your camera gear when they weigh the same!
That's all for audio. In Part 9 I'll cover flash gear and wireless transmitters.
Please share this post with your friends: