Disclosure:
Links in this post may be to our affiliates; sales through affiliate links may benefit this site. Please help support this website by patronizing Amazon. It won't cost you anything extra.
Let's continue from 7 to 1 (For cameras from numbers 15 to 8, click here):
7
JVC GY-HM650 ProHD Mobile News Camera
Handheld camcorders are usually boring beasts. Those who use them wait endlessly for their footage – in the news industry. These guys are overworked and underpaid, so you can't blame them for hating their camera, unless it is this one.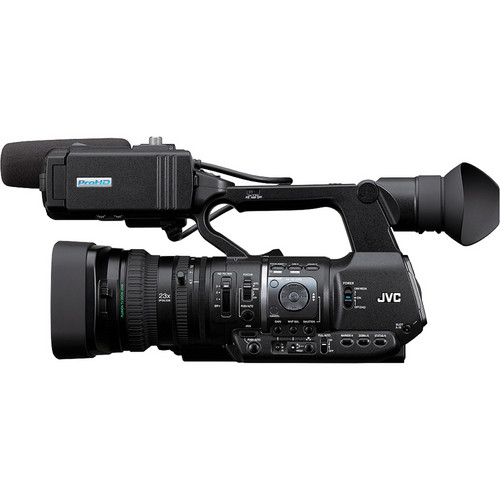 Why is it on the list? If ever there was a box camera that needed the buttons and still managed to look good, this one is it.
6
Panasonic AG-HPX370 P2 HD Camcorder
As we have seen with the Sony's PDW700, broadcast cameras are not always pretty beasts. This Panasonic is an exception. This is one camera you could use alongside today's 'heroes' and still make a big impression. Hell, I could use it in Terminator 2052 and it'll still look futuristic!

Why is it on the list? There's nothing it can't do – but I guess this must be the prettiest boring broadcast camera ever!
5
Google Project Glass
Everyone has been waiting for something like this for a long time, and it is finally a reality. Stream everything you see. If mobile telephony became hands-free with bluetooth then this one is hands-free video.
Why is it on the list? Imagine – this camera gives you a good reason to wear eye glasses!
4
Canon XL-1
This camera inspired a whole generation of indie filmmakers with its features and its style. Is there anybody on earth who doesn't like the red color on this white gem?


Why is it on the list? This camera ushered in the digital indie film industry. Just take a look at the films it was used on.
3
Digital Bolex
Putting a camera in a form factor long forgotten is a splendid idea. For those tired of holding DSLRs for video, this should be nirvana. I thought twice before adding this camera to the list. After all, at the time of this writing, even a prototype (of the final design) hadn't been built – but they did build a working prototype, and have the funds and heart to pull through. Heart is what this is all about.
Why is it on the list? For reminding us that design is not a static concept, and that good designs shouldn't be forgotten.
2
Blackmagic Cinema Camera
If ever a camera has captured the imagination of millions, it is this little box – as pretty as a box can be, with specs that rival big daddies, with a price that's so cheap you'll have to slap yourself every morning just to make sure it's not a dream.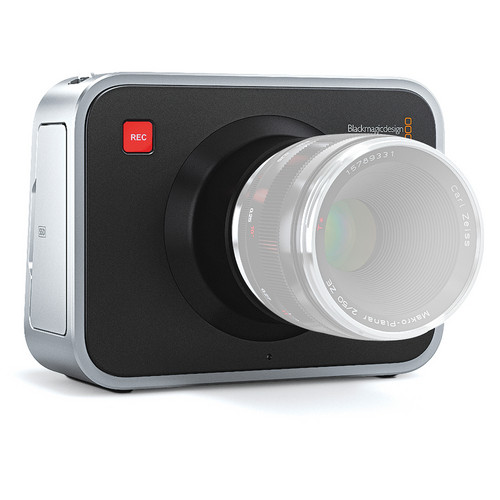 Why is it on the list? This company has announced that if box cameras are the future, then it might as well be a pretty one! I can't remember the last time Blackmagic delivered an ugly product.
1
JVC GY-HD100U/110U/111E
This is a controversial number one. Only those who have used it know its true worth. Affordable and feature-rich in a gorgeous body – I didn't even think twice before giving it the crown.
Why is it on the list? You can make a box camera look good. You can make a camera so small it becomes invisible. But you can't make a camera that can do everything, can you? This baby is the closest I've seen to camera perfection.
For heaven's sake, JVC, don't abandon this design.
I hope you have enjoyed my top 15 most beautifully designed video cameras.